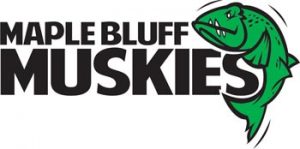 Pool Configuration
25 Yards, 8 Lanes
Team Mascot
Muskies
Board Representative
Heidi Rozmiarek
Head Swim Coach
Liam Duffy
Head Dive Coach
Caroline McNeil
Year Joined
1962
Maple Bluff
In 1962, Maple Bluff Country Club became one of the five original teams that established Madison's All-City Swim and Dive League. Maple Bluff opened a new eight-lane 25 yard pool and two board diving well in May 2016. The eight-lane pool and diving well have been a fantastic enhancement for the Maple Bluff Muskie team. In addition, this new facility assisted Maple Bluff in successfully hosting the 2016 Dive Meet and 2017 All City Swim Meet.
As one of the smallest teams in the All City League, the Muskies take great pride in our coachs' costumes, team spirit and time tested friendships, In terms of generosity and volunteerism, the Muskie's are historically among the top finishers in the League Food Drive Challenge, winning the title consecutively in 2016 and 2017.
Maple Bluff Country Club welcomes any and all swimmers and families to join the Maple Bluff Muskies Swim & Dive Team. We are proud of the rich tradition, and family friendly atmosphere our club has to offer to all potential Muskie teammates and parents.