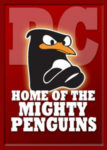 Pool Configuration
25 Meters, 6 Lanes
Team Mascot
Penguins
Board Representative
Ann Marie Bell
Head Swim Coach
Mandi Falk Peterson
Head Dive Coach
Kate Yehle
Year Joined
1968
Parkcrest
Parkcrest Swim & Tennis Club opened its doors in 1968. The neighborhood pool has been a summer destination for many for almost 50 years.
Parkcrest has so much to offer including a 6-lane 25 meter pool sunk into the landscape so the pool has many great vantage points, a separate diving well with two 1 meter diving boards, a kids pool with canopy, tennis courts with a hitting wall, a full basketball court, a large upper deck with a great view and a concessions stand.
But what sets Parkcrest apart is the great people and fun atmosphere. Parkcrest is known for always hosting top-notch swim and dive meets and fun events such as a Trivia Night, Family Float-In, Teen Night, Adult Socials, Water Ballet show, and an end of the season Doggy Dip. From Memorial Day weekend through Labor Day weekend you can always find events going on in and out of the pool. The friendly members and the outstanding staff make Parkcrest a great place to be all summer long.
The Parkcrest Penguin swim and dive teams are both fun and competitive year in and year out. The team spirit, good sportsmanship and love of the sports are always on display. The coaches are not only enthusiastic they also get the best out of each and every athlete. The teams, like the pool, have countless fun events between early June and the end of July.
If you are neighborhood, join us or visit us online at parkcrestpool.org