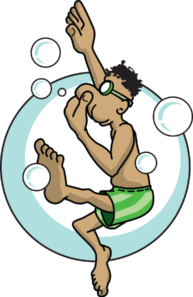 Pool Configuration
25 Meters, 8 Lanes
Team Mascot
Green Buns
Board Representative
Bill Wuerger
Head Swim Coach
Bill Wuerger
Head Dive Coach
Aaron O'Neill
Year Joined
1962
Ridgewood
Legend has it a young boy named Ed Nebbins nearly drowned in a local swimming hole after a game of baseball with his friends. Ed's parents called their friends from the Orchard Ridge and Meadowood neighborhoods, and drummed up support to build a neighborhood swimming pool, where their children could learn to swim.
Ridgewood Pool opened in the summer of 1958 in the Orchard Ridge neighborhood on the southwest side of Madison. Ridgewood is proud to be one of the original five members of the Madison All-City Pool League.
The success of the swim and dive teams at Ridgewood is built on 50+ years of tradition. Historically, most of our coaches grew up swimming at Ridgewood. Our core principles of hard work, good sportsmanship, and having fun have been passed down from generation to generation.