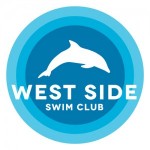 Pool Configuration
25 Meters, 6 Lanes
Team Mascot
Dolphins
Board Representative
Greg Thain
Head Swim Coach
Susi First
Head Dive Coach
Morgan Percevecz
Year Joined
1962
West Side
West Side Swim Club was the first pool in the All City League. Founded in 1961 as part of the West Side Businessman's Club, West Side was also one of the founding pools for the first All City meet in 1962, and has participated in that meet every year since then.
The swim club became its own entity at some point in the middle 70's when it separated from the Businessman's Club. At the time West Side was founded, the pool sat on the very western edge of Madison and was surrounded by green space. Today West Side is surrounded by commercial development but continues to be a welcoming retreat for club members.
Although West Side features one of the largest deck spaces in the League, continued development in the area left the pool landlocked which began to present challenges to hosting the All City Swim Meet. West Side was forced to host the 1996 All City meet at the UW Natatorium, a decision that was not very popular with swim families who missed the excitement of an outdoor swim meet. Determined to avoid having to host another indoor meet, West Side families worked diligently to secure the necessary space to be able to host the 2008 meet at West Side. Together with Supreme Health Club, West Side built their tent city in the parking lots surrounding the club and offered the convenience of close proximity to the pool and staging areas from the tents.
At West Side, we are family. Stop by or check us out online at www.westsideswimclub.com.